​Steam Bath
The steam bath is a very wet and hot health treatment that is effective in opening the pores and wonderful for the respiratory system. We recommend 15 - 30 minutes at a time. Steam bath is highly recommended before or after all spa treatments.

Milk Bath
A sensual bath with milk and essential oils of lavender. Milk is rich in lactic acid, which gently exfoliates the skin, leaving it soft and supple.


Powered by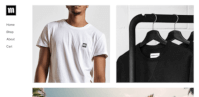 Create your own unique website with customizable templates.