JEMARI SPA BEAUTY HOUSE MENYEDIAKAN :
Facial Treatments
The advancement of modern technology has opened the door to new and innovative skincare procedures and medical treatments specifically designed for reducing the effects of ageing caused by lifestyle, genetics, and environmental influences. We offer a variety of Facial Treatments designed to rejuvenate and revitalize the skin, resulting in a younger more healthy you.

Deep Cleansing Facial
Suitable for all skin types, this deeply cleansing face facial will leave the skin calm, cleansed, rebalanced and a visibly clearer complexion.

Diamond Facial Treatment
This treatment is wonderful for exfoliating the skin. It removes dead skin cells, resulting in healthier looking skin. Your make up will go on better and your skin will be very smooth.

Acne Treatment​
The acne facial treatment is a full one and a half hour of acne fighting treatment including extractions, high frequency treatment, and masks. This is a gentle, yet intense and effective, facial that completely cleans clogged pores.

Whitening Hydro
This treatment is designed to hydrates and brightens skin instantly, removes dead cells on dermis layer, regenerates skin cells and helps to restore youthful eminence.

Collagen Booster
Suitable for all skin types, this treatment will smooth and decrease lines around the mouth, forehead, eyes and cheeks. Normally, more than one treatment is required for the desired results.

Whitening Concentrate
Pure luxury that instantly firms skin giving it an enhanced tone and texture. 3 types of serum, a face and eye massage and a two-phase mask will transform even the dullest complexions into radiant and luminous skin.

Eye Treatment
Perfect for all skin types who are concerned with those first signs of ageing which appear around the eye area, a blissful, firming and hydrating treatment to reduce the appearance of fine lines and protect against the harmful effects of the environment.

Anti Ageing Facial
Facial designed to slow the aging process, brighten skin, and reduce wrinkles. A skin-lifting massage even helps relax facial stress lines.

Vitamin C Rich
Vitamin C is involved in collagen synthesis and tissue repair. This unique facial packed full of vitamin C helps to recover the luminosity, energy and vitality that life unravels.

Collagen Rich
A replenishing, moisture drenching, wrinkle reducing treatment. This Collagen Rich facial will combat dehydration, while plumping out and smoothing fine lines and wrinkles.
---
Body Treatments
Aromatherapy Massage
This massage is based on fluid, relaxing strokes dancing like waves along the curves of your body. We will create for you a special ritual with our signature synergy blends to balance your body and mind. Choose either Peppermint Rich Massage for Immunity or Lavender for Complete Relaxation.

Traditional Malay Massage
This traditional Malay technique uses finger or palm pressure on specific areas of the body to clear energy blocks, release built-up tension and increase the energy flow throughout your body.

Tension Relief Back Massage
This massage treatment relieves stress and built-up muscle tension by focusing on your back, neck and shoulders in combination with a powerful aromatherapy oil. Ideal for today's hectic lifestyle.

Lulur Boreh Rempah
Lulur is a spice exfoliation and polishing process that has been practiced in the palaces of Bali and Java for centuries. This treatment will help to beautify and softens your skin and leaves your skin smoother and fresher looking.

Steam Bath
The steam bath is a very wet and hot health treatment that is effective in opening the pores and wonderful for the respiratory system. We recommend 15 - 30 minutes at a time. Steam bath is highly recommended before or after all spa treatments.

Milk Bath
A sensual bath with milk and essential oils of lavender. Milk is rich in lactic acid, which gently exfoliates the skin, leaving it soft and supple.

Hair Cutting and Treatment
We can advise you on all different lengths and styles plus hair treatment. If you're looking for a short cropped style, a one layered bob or long locks with volume our cutting expert team will be able to offer you a style to suit your lifestyle..being a Muslimah or not. Come and talk to us.
We recommend you visit the salon every 4-6 weeks to keep your hair looking healthy, this will also ensure your style remains longer.

Slimming
Ginger Therapy
Toxin Drainage
Hot Mask
Algae Mud Cellulite
Firming Wrapping
Ultra Sonic Fat Breaker

Others
Waxing
Bust Treatment
Whitening Body Treatment (Underarm, Back Body, Back Leg, Full Body)
---
Powered by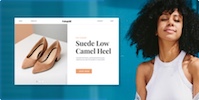 Create your own unique website with customizable templates.